Apartments in Muskegon, MI For Rent
Start living the good life at Tiffany Woods Apartments in Southwest Muskegon, MI. Our spacious 1, 2, and 3 bedroom apartments can accommodate a wide variety of lifestyles. We are confident that you'll find the right apartment for you! Our Muskegon apartments boast ample living space, open layouts, and separate dining rooms. Each apartment has an intercom entry. You'll also enjoy a free carport and personal storage. Vertical blinds are already installed and the kitchen is fully-equipped with appliances, including a dishwasher and microwave. We are proud to provide wonderful apartment rentals in Muskegon County for all to enjoy. Tiffany Woods is proud to offer pet-friendly apartment rentals in Muskegon, so you never have to settle for less than the best.
Tiffany Woods Apartments is owned and managed through Monarch Investment and Management Group.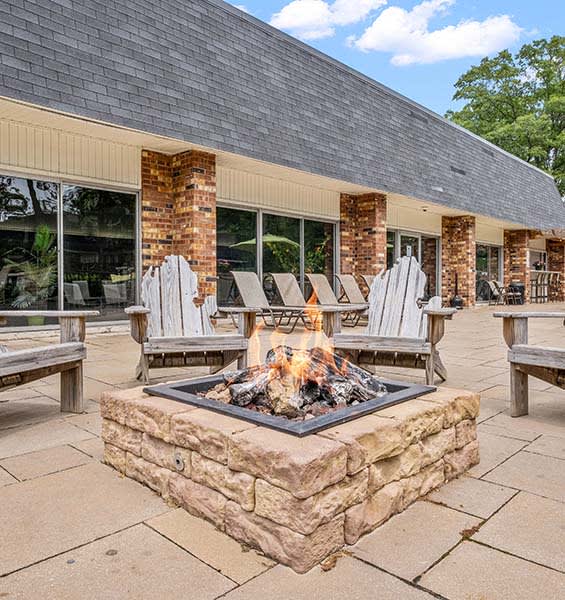 Testimonials
The new railing is such a wonderful addition to our building. Thank you!

- Anonymous
Thank you for keeping the general area and interior of the buildings clean.

- Anonymous
The staff is cooperative and they have an excellent maintenance team.

- Anonymous
Friendly staff, effective maintenance team, and an ideal community mindset.

- Anonymous
I love the New Management. When you need something fixed, they get it done.

- Anonymous
My husband and I just moved in and so far we are loving it. Ever since we came in to inquire about the property, the staff members have always been so nice and professional, also very considerate with making it easier for us to move in.

- New Resident
Loving living here. Close to everything I need. Great amenities. Any problem with my apartment has always been addressed promptly. Great neighbors.

- Anonymous
My family has only been here 3 months and we love it! We can finally have a puppy. My children school is in walking distance. I also work, maybe 5 minutes away. The office staff are very friendly! I also like the weekly newsletter the send out. Communication is great. They keep my packages safe until I am able to pick them up. I online shop a lot since the Covid-19.

- Google Review
We have lived here for going on three years now. We love it here! We miss movie nights and popcorn but understand during this time. We had a good time the other morning having breakfast on the go. It was a little cool out but the everyone had a good time. Thank you all for doing that for us!

- ApartmentRatings Review
I have lived at Tiffany woods now for three years and I have enjoyed every minute of it. My neighbors are super friendly and my kids have a lot of other kids to play with. Office and maintenance staff are amazing!

- ApartmentRatings Review
All the ladies here at amazing! Very quick to take care of you. Love how quiet it is. Would definitely recommend this living establishment before anywhere else

- ApartmentRatings Review
I been living here for over 1 year and I love it! Bobby and Stacy are great and quick to help me with anything I need!

- Yelp Review
Nice quiet neighborhood. Enjoy living here

- Yelp Review
5 Star Review: came in to see apartments. model was clean and decorated nicely. we were able to see how our future home could look. apartments are very spacious and you get a carport and storage area! plus the staff is nice.

- ApartmentRatings Review
5 Star Review: We have lived in Tiffany Woods for almost 5 years. Staff has always been quick to respond to any issues that we've had and always responds in a courteous manner. We highly recommend these apartments to families. Maintenance is super friendly and actually cares about their repairs. Roosevelt Park Police drives through nightly, and some staff live on location so you can feel safe living here knowing that safety is taken very seriously.

- Google Review
5 Star Review: As a mom of three I can tell you that we love it here. There is always something for the kids to do and it is so close to the beach and shopping. My kids go to Campbell and it is very close for us. The staff are nice and I even had a chance to meet the boss one day and he was very nice too. (Joe?) Anyway. If you are looking for a good place to live come here. Seriously. We love it here and feel safe. Oh - and thank you to the maintenance guys. They are always helping

- Google Review
5 Star Review: We love getting the word out about where we live. These guys are great and really care about the people who stay here. You can't beat the location. Stop in and check them out. We are a family here

- Google Review
5 Star Review: The staff makes this place a good place! We really like living here

- Google Review
5 Star Review: Came in for a tour and met with Stacey. She gave me the information for the application told me what was available and what I needed to fill out the application. She was very helpful and answered all my questions even the out of the ordinary ones

- ApartmentRatings Review
5 Star Review: I love this community. This is the 1st place that I rented and I love it. Everyone is so nice and friendly. They are always willing to help out. They always say "Hi" when they see you. This place feels like home.

- ApartmentRatings Review
Thank you to the team for all they do! It is a great place to live! I have been a resident for a few years now and enjoy my home

- Anonymous
Residents Love Our Amenities
Fitness Center
If you're into staying fit, come check out our very own fitness center! We have various equipment available for resident use.
Pet Friendly
Dogs and cats are allowed at our property. Please visit our pet policy to learn about our restrictions and requirements.

Sparkling Pool
Want to enjoy a warm day outside or get your tan on? Check out our pool that is open during the warmer months of the year.

The Lifestyle You Deserve!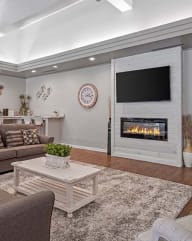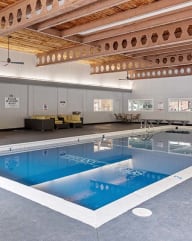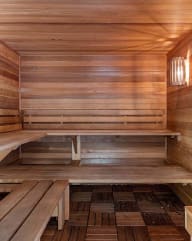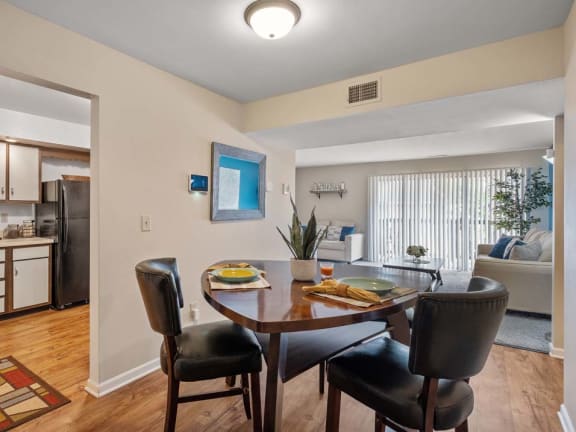 Homes For Everyone
We have various floor plans available for you to choose from! Click the floor plan button to view our available options. We are located in the wonderful city of Roosevelt Park in Muskegon County. Our residents have a variety of options for shopping, dining, and entertainment in our area including a variety of local eateries. Explore the recreation opportunities of having Lake Michigan just minutes away from us. Head down to Lake Harbor Park on the edge of Lake Michigan and take advantage of running trails, beautiful picnic areas, and sandy beaches. Once you find the right layout for you, schedule a tour or contact us to learn more about our current rates, specials, and more! We look forward to meeting you!
Already Know What You Want?

Detail Office Hours

Monday:

8:30 AM

to

- 5 PM

Tuesday:

8:30 AM

to

- 5 PM

Wednesday:

8:30 AM

to

- 5 PM

Thursday:

8:30 AM

to

- 5 PM

Friday:

8:30 AM

to

- 5 PM
Monday:

8:30 AM

to

- 5 PM

Tuesday:

8:30 AM

to

- 5 PM

Wednesday:

8:30 AM

to

- 5 PM

Thursday:

8:30 AM

to

- 5 PM

Friday:

8:30 AM

to

- 5 PM