10 Things to Do in Muskegon This Weekend
Muskegon, MI is a lake-front town known for fishing, sailing regattas, and boating. The freshwater beaches and historic architecture make the town a popular Midwest vacation destination. Muskegon also has a thriving food scene filled with unique, delicious restaurants. At Tiffany Woods, we are proud to say that we are less than 10 minutes from both Lake Muskegon and downtown.
Take a look at some of our favorite things to do and places to eat in Muskegon below. Whether you're looking for a quiet way to spend an evening, a thrilling event for the weekend, or anything in between, Muskegon has a great option for you.

FUN PLACES TO GO IN MUSKEGON
Located in the heart of Downtown Muskegon, the Muskegon Museum of Art has been a staple of Muskegon culture since it opened in 1912. The Museum features both a permanent collection and traveling and rotating exhibitions throughout the year. You can see paintings, sculptures, blown glass, and much more throughout the museum. The MMOA also hosts workshops, classes, festivals, and other community events that are open to the public.

Beyond just art, Muskegon is rich with history from its heyday as a world lumber capital and is home to several additional museums and historic sites that provide a glimpse into the past. Local favorites include the Lakeshore Museum Center, S.S. Milwaukee Clipper, and Muskegon Heritage Museum.





296 W Webster Ave Muskegon, MI 49440

Michigan's Adventure is a 250-acre amusement park featuring over 60 rides, attractions, games, and more. The part is just a short drive north of Muskegon and is the perfect way to spend a day with family and friends. With rides ranging from family-friendly favorites like the Frog Hopper to pulse-pounding rollercoasters like the Corkscrew and thrill rides like the Thunderhawk, there's something for everyone at Michigan's Adventure!

Michigan's Adventure started as a petting zoo in the late 1950s and has since expanded to become the largest amusement park in the state. In 1990, the park also opened WildWater Adventure, an expansive water park with slides, water rides, a lazy river, a wave pool, and plenty of space to soak up the sun! Numerous restaurants, concession, and gift shop options are also available throughout both parks.





4750 Whitehall Rd Muskegon, MI 49445

Craig's Cruisers features more than 120,000 square feet of indoor games and dining and several outdoor attractions. Craig's is located on East Pontaluna Road in Norton Shores and is one of western Michigan's go-to spots. The hotspot is filled with things to do from mini-golf and batting to nearly 100 arcade-style games. No matter your party size, Craig's Cruisers has something for everyone. The fun center also has a buffet with 4 themed dining areas that is open for lunch and dinner.

Craig's is also a great venue for your next party. There are packages available for birthdays, company teambuilding, school field trips, team outings, and much more. Craig's team is there to help with set-up, greeting guests, and post-event clean-up so you can keep your focus on having fun with your guests. Check out their website today to plan your next night out!




1551 E Pontaluna Rd Norton Shores, MI 49456

Comprising more than 27 acres along the shores of Lake Michigan, Pere Marquette Beach is a popular Muskegon-area destination for outdoor activities. In addition to an expansive beach, the park also includes a playground, sand volleyball courts, The Deck restaurant, Muskegon South Pierhead Lighthouse, and more. Harbour Towne Beach on Muskegon Lake and Kruse Beach, the area's only dog-friendly beach, are also popular places to catch a few rays!

Within a short drive of the Norton Shores-Muskegon Area, Hoffmaster State Park, Lake Harbor Park, Mona Lake, Muskegon Lake, Muskegon State Park, and Heritage Landing afford numerous additional opportunities for exciting outdoor recreation. With its proximity to Lake Michigan, there is no shortage of boating, fishing, beaches, camping, hiking, and biking options for outdoor enthusiasts in the Muskegon area.


3510 Channel Dr Muskegon, MI 49441

Adjacent to Pere Marquette Park, the USS Silverside Submarine Museum honors, educates, and preserves the legacy of the men and women who served on the USS Silversides, a Gato-Class World War II submarine. The Silverside received twelve battle stars for service and sank 23 enemy ships over the course of fourteen patrols between 1941-1945, making it one of the most decorated submarines of World War II.

The historical site also features a two-story museum with exhibits on the War and rental space available for private gatherings. In addition, the Museum hosts lectures, ceremonies, education programs, and other events throughout the year, including a popular overnight encampment experience that provides visitors a behind-the-scenes tour of the boat before bunking down for the night in the same berths used by WWII heroes. Visit their website today to see the upcoming schedule a plan your visit!




1346 Bluff St Muskegon, MI 49441

TOP 5 AMAZING PLACES TO EAT IN MUSKEGON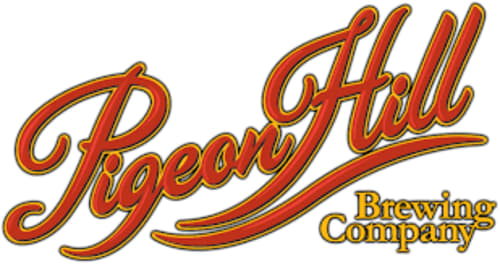 Best Brewpub
In Downtown Muskegon, off of Western Avenue, Pigeon Hill Brewing Company crafts a wide range of Michigan-inspired beers from lagers and IPAs to sours and stouts all available on tap! The brewery was founded with the goal to be a community gathering space that is steeped in local tradition and fueled by pints of craft beer. In addition to great drinks, Pigeon Hall offers delicious snacks including Country Dairy cheese curds, Sweet Temptations popcorn, and, as an added bonus, Top Shelf Pizza just across the hall! Stop in today to find your new favorite hangout spot.
500 W Western Ave Suite 1 Muskegon, MI 49440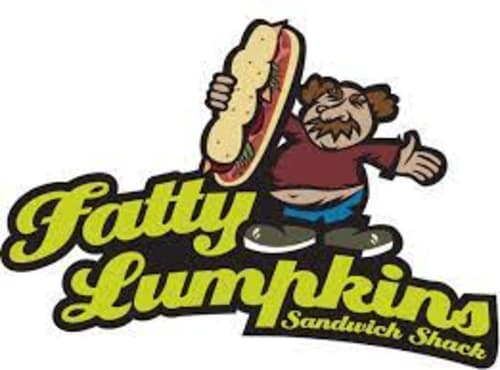 Best Deli
Located off Washington Avenue, Fatty Lumpkins Sandwich Shack is a longtime local favorite known for generously-portioned sandwiches that use the finest gourmet Boar's Head deli meats and cheeses. In addition to their famous sandwiches, Fatty Lumpkins also features delicious garden-fresh salads, homemade soups, and made-from-scratch sides like pasta salad and coleslaw.
971 Washington Ave Muskegon, MI 49441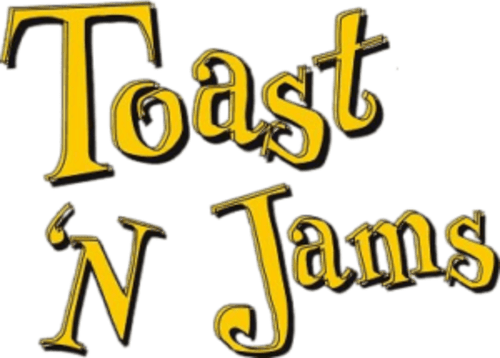 Best Breakfast
From their no-frills diner-style digs in a south Muskegon strip mall, Toast 'N Jams turns out breakfast classics like pancakes, French toast, omelets, scrambles, hashes, breakfast burritos, and more! A great selection of house-made soups, hot and cold sandwiches, wraps, fresh salads, and a variety of juicy burgers are also available from the lunch menu. In addition to the great food, customers rave about the friendly service and retro atmosphere. Check out their menu online today and see why Muskegon residents love Toast 'N Jam!
3462 Henry St Muskegon, MI 49441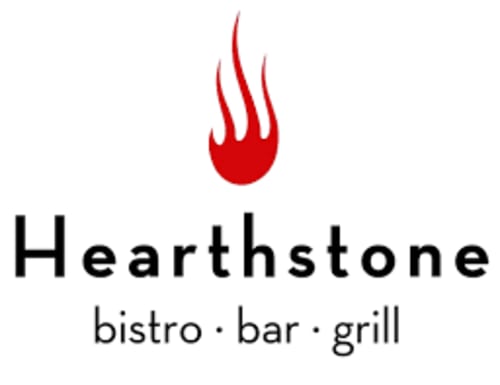 Best French Restaurant
Serving the Muskegon area since 1975, The Hearthstone Bistro on the southern edge of town serves up an eclectic selection of French, Italian, and American cuisine. From escargot de Bourgogne and Chesapeake Bay oysters to filet mignon with bordelaise sauce and Croque monsieur, The Hearthstone's elevated fare is sure to impress everyone!
3350 Glade St Muskegon, MI 49444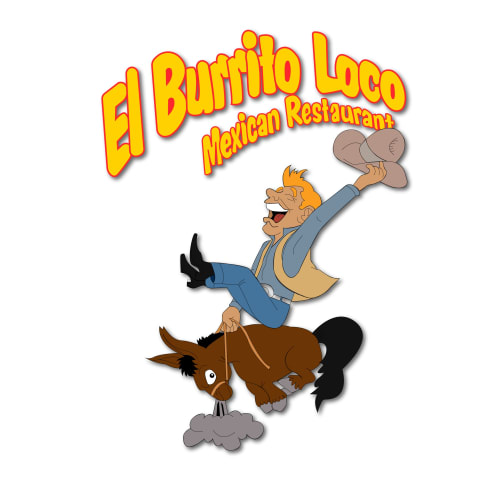 Best Mexican Food
El Burrito Loco features authentic Mexican food in a vibrant, charming setting just south of Muskegon. With an array of Mexican and southwestern classics like tacos, burritos, enchiladas, fajitas, quesadillas, carne asada, and much more, El Burrito Loco is sure to satisfy your craving for something spicy! Pair your meal with a margarita, Corona, or Jarritos fruit soda!
5916 Harvey St Suite B Muskegon, MI 49444


Testimonials
The new railing is such a wonderful addition to our building. Thank you!

- Anonymous
Thank you for keeping the general area and interior of the buildings clean.

- Anonymous
The staff is cooperative and they have an excellent maintenance team.

- Anonymous
Friendly staff, effective maintenance team, and an ideal community mindset.

- Anonymous
I love the New Management. When you need something fixed, they get it done.

- Anonymous
My husband and I just moved in and so far we are loving it. Ever since we came in to inquire about the property, the staff members have always been so nice and professional, also very considerate with making it easier for us to move in.

- New Resident
Loving living here. Close to everything I need. Great amenities. Any problem with my apartment has always been addressed promptly. Great neighbors.

- Anonymous
My family has only been here 3 months and we love it! We can finally have a puppy. My children school is in walking distance. I also work, maybe 5 minutes away. The office staff are very friendly! I also like the weekly newsletter the send out. Communication is great. They keep my packages safe until I am able to pick them up. I online shop a lot since the Covid-19.

- Google Review
We have lived here for going on three years now. We love it here! We miss movie nights and popcorn but understand during this time. We had a good time the other morning having breakfast on the go. It was a little cool out but the everyone had a good time. Thank you all for doing that for us!

- ApartmentRatings Review
I have lived at Tiffany woods now for three years and I have enjoyed every minute of it. My neighbors are super friendly and my kids have a lot of other kids to play with. Office and maintenance staff are amazing!

- ApartmentRatings Review
All the ladies here at amazing! Very quick to take care of you. Love how quiet it is. Would definitely recommend this living establishment before anywhere else

- ApartmentRatings Review
I been living here for over 1 year and I love it! Bobby and Stacy are great and quick to help me with anything I need!

- Yelp Review
Nice quiet neighborhood. Enjoy living here

- Yelp Review
5 Star Review: came in to see apartments. model was clean and decorated nicely. we were able to see how our future home could look. apartments are very spacious and you get a carport and storage area! plus the staff is nice.

- ApartmentRatings Review
5 Star Review: We have lived in Tiffany Woods for almost 5 years. Staff has always been quick to respond to any issues that we've had and always responds in a courteous manner. We highly recommend these apartments to families. Maintenance is super friendly and actually cares about their repairs. Roosevelt Park Police drives through nightly, and some staff live on location so you can feel safe living here knowing that safety is taken very seriously.

- Google Review
5 Star Review: As a mom of three I can tell you that we love it here. There is always something for the kids to do and it is so close to the beach and shopping. My kids go to Campbell and it is very close for us. The staff are nice and I even had a chance to meet the boss one day and he was very nice too. (Joe?) Anyway. If you are looking for a good place to live come here. Seriously. We love it here and feel safe. Oh - and thank you to the maintenance guys. They are always helping

- Google Review
5 Star Review: We love getting the word out about where we live. These guys are great and really care about the people who stay here. You can't beat the location. Stop in and check them out. We are a family here

- Google Review
5 Star Review: The staff makes this place a good place! We really like living here

- Google Review
5 Star Review: Came in for a tour and met with Stacey. She gave me the information for the application told me what was available and what I needed to fill out the application. She was very helpful and answered all my questions even the out of the ordinary ones

- ApartmentRatings Review
5 Star Review: I love this community. This is the 1st place that I rented and I love it. Everyone is so nice and friendly. They are always willing to help out. They always say "Hi" when they see you. This place feels like home.

- ApartmentRatings Review
Thank you to the team for all they do! It is a great place to live! I have been a resident for a few years now and enjoy my home

- Anonymous